Juis Wild & Eveline Dellai - Pee Between Girls , 2on2, BBC, DAP, Gapes, Pee Drink, Squirt Drink, Creampie Swallow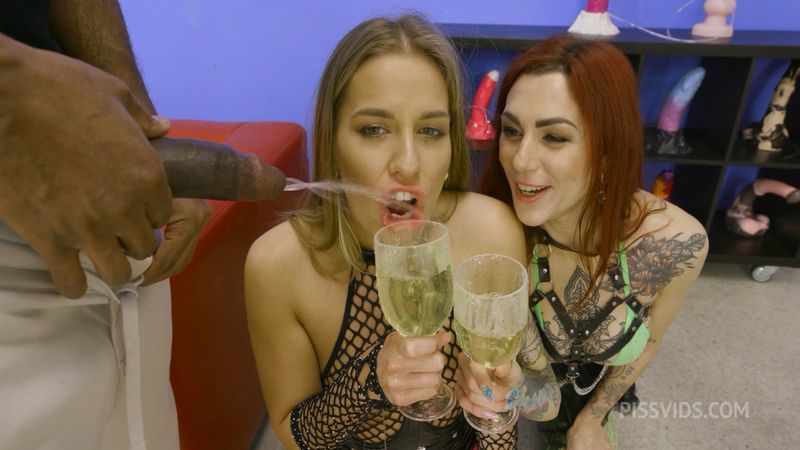 Production date: 2023
Genre: anal, anal creampie, cum swallowing, deep throat, double anal, interracial, piss drinking, rough, squirting
Duration: 01:17:48
HD video type: 720p
Video Format: MP4
Video: MPEG4 (h264), 1280x720, 29.97 fps, 4500 kb/s
Audio: AAC, 44100 Hz, Stereo, 200 kb/s
Jenny Kiss - GangBang, Piss, DVP, Anal With Skinny MILF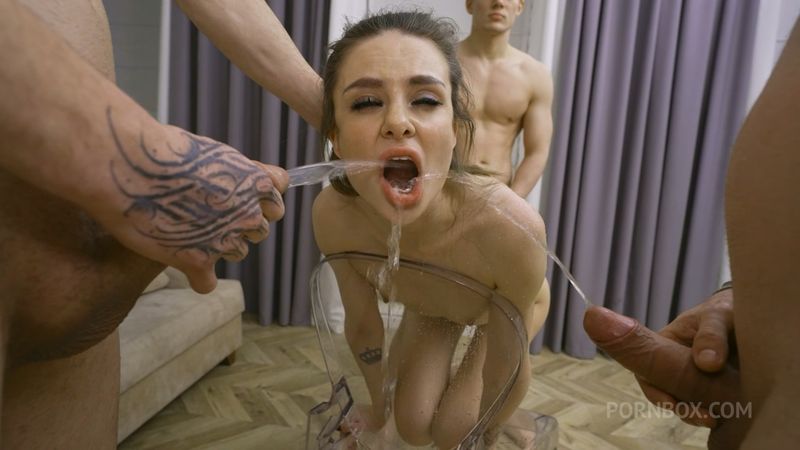 Production date: 2023
Genre: Anal, Gonzo, Deepthroat, Piss Drinking, Gangbang, Blowbang
Duration: 00:59:24
HD video type: 720p
Video Format: MP4
Video: H.264/AVC 1280x720 16/9 25.000 fps 4500 kbps
Audio: AAC Dolby Digital, 44.1Hz, 2ch, 193kbps
Ambra Dolce - My first TP Goes Wet, 5on1, DAP, TP, Big Gapes, Pee Drink, Creampie Swallow, Cum in Mouth, Swallow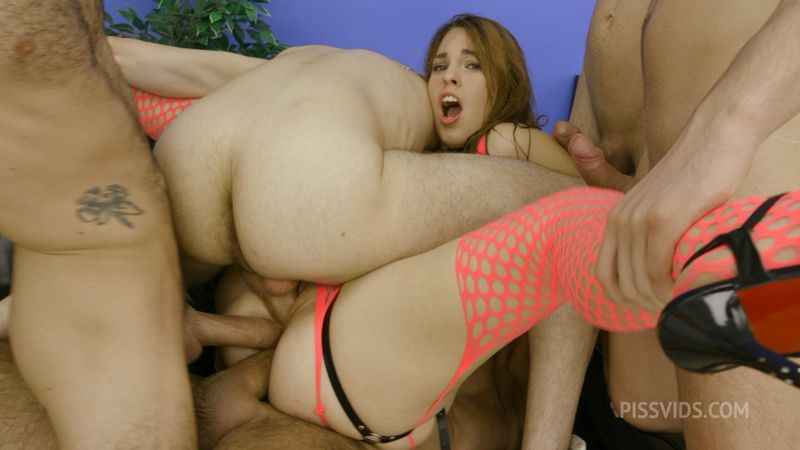 Production date: 2022
Genre: DAP, Anal, Gonzo, Deepthroat, Piss Drinking, Gangbang, Blowbang, Creampie
Duration: 01:06:06
HD video type: 720p
Video Format: MP4
Video: H.264/AVC 1280x720 16/9 29.970 fps 4500 kbps
Audio: AAC Dolby Digital, 44.1Hz, 2ch, 191kbps
Alisia & Tabitha Poison - Angels of Pussy Fisting 5on2 With Pee, Pussy Creampie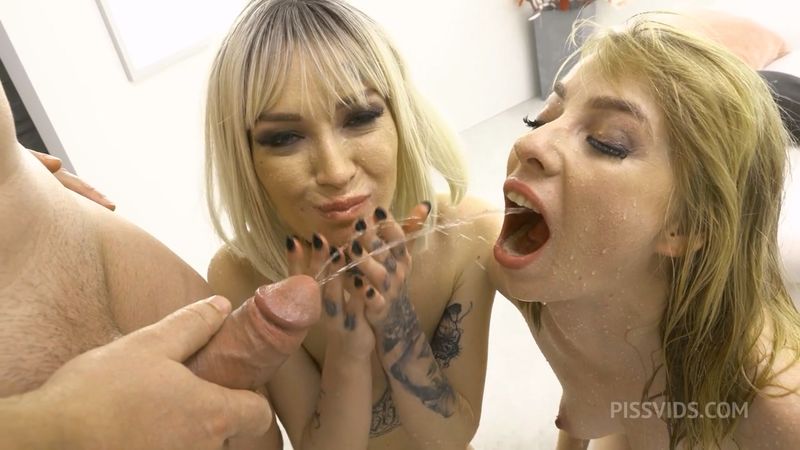 Production date: 2023
Genre: DAP, Anal, Gonzo, Deepthroat, Piss Drinking, Gangbang, Creampie, Fisting
Duration: 01:02:28
HD video type: 720p
Video Format: MP4
Video: H.264/AVC 1280x720 16/9 50.000 fps 4500 kbps
Audio: AAC Dolby Digital, 44.1Hz, 2ch, 203kbps
Baby Kxtten & Rebecca Sharon - Piss Drenched Cumsluts Share 5 Studs For DAP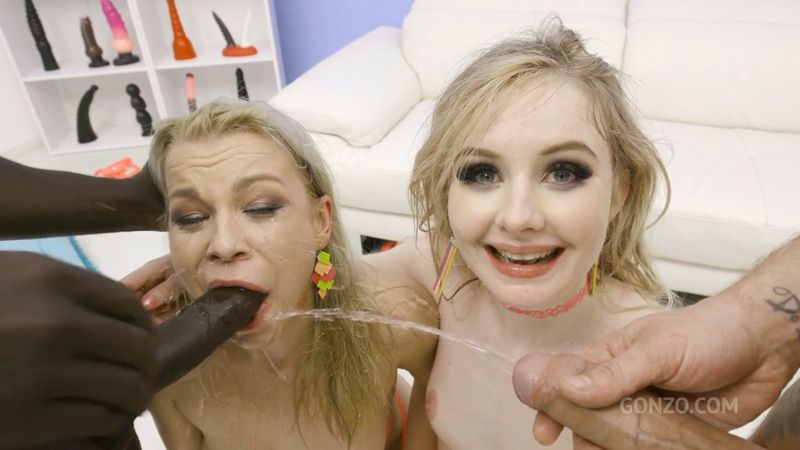 Production date: 2022
Genre: DAP, Anal, Interracial, BBC, Gonzo, Deepthroat, Piss Drinking, Gangbang, Fisting
Duration: 01:06:04
HD video type: 720p
Video Format: MP4
Video: H.264/AVC 1280x720 16/9 50.000 fps 4500 kbps
Audio: AAC Dolby Digital, 44.1Hz, 2ch, 202kbps
Alicia Trece - Hardcore Gangbang With First TAP And Pee, Cum Swallow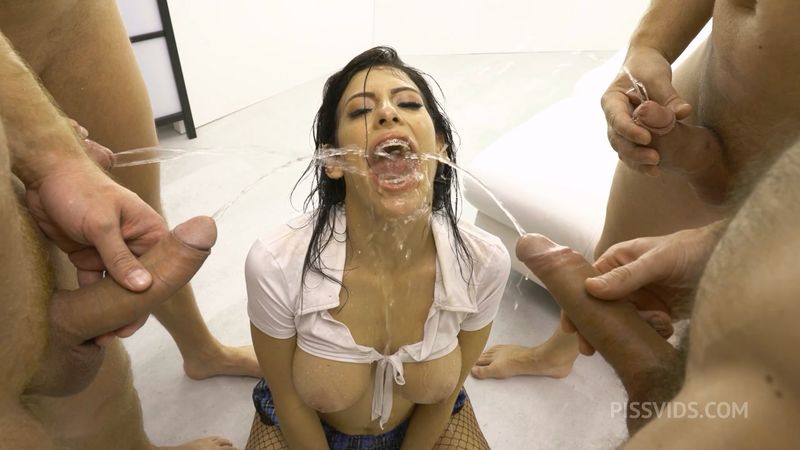 Production date: 2023
Genre: airtight, anal, cum swallowing, deep throat, double anal, gagging, gapes, piss, rough, spanking, triple anal
Duration: 00:51:01
HD video type: 720p
Video Format: MP4
Video: MPEG4 (h264), 1280x720, 50.0 fps, 4500 kb/s
Audio: AAC, 44100 Hz, Stereo, 200 kb/s
[FacialAbuse] Unknown - Creampied And Degraded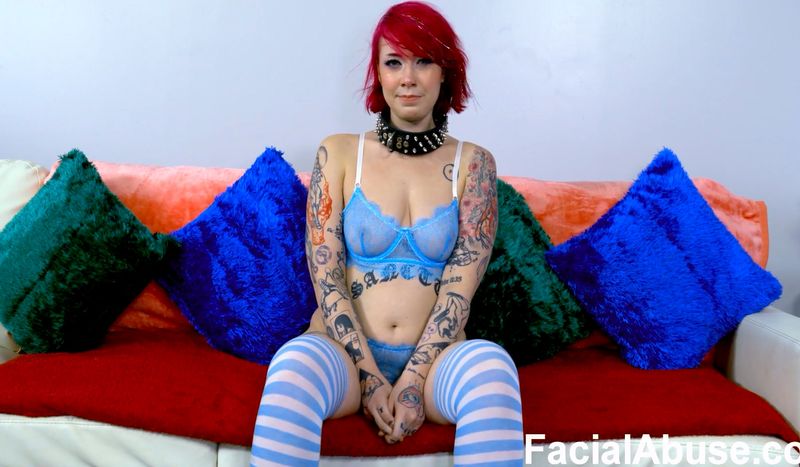 Production date: 2023
Genre: Deep Throat, Rimming, ThroatFuck, Vomit, Rough Sex, Humiliation, Pissing
Duration: 01:00:47
Description: This one is a good ass eater. She gets right in there. She also does what she's told and addresses the men fucking her holes as "Sir." She drinks yellow discipline and had the taste smacked out of her mouth. She had her arms pulled as a foot was in her back to allow maximum manipulation of her cock neck. She got fucked from behind as her face was deep in the whore bowl. She was moaning uncontrollably. She got spit roasted and then a load was shot deep inside her pussy as she begged for it. It oozed out and she licked the load off the sofa. 3 more loads covered her face as her expression became sullen. She's a good whore.
Video type: 1080p
Video quality: SiteRip
Video Format: MP4
Video: AVC at 8,000 kbps, 1920 x 1080 (1.778) at 59.940 fps
Audio: AAC at 313 Kbps, 2 channels, 44.1 kHz
[FacialAbuse] Skye Mae - Ginger Gets Germinated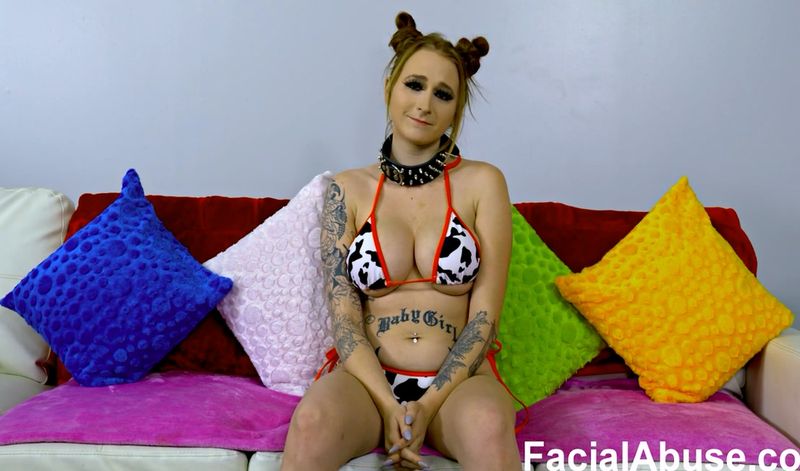 Year of production: 2023
Genre: DP, Anal, Rimming, Deep Throat, Face Fucking, Pissing On Mouth, Vomit
Duration: 01:05:12
Description: Every performance of hers is epic, but this one is extra special, and I don't mean Corky Thatcher special, but EPIC special. The face fucking went flawless. She flapped around like a fish out of water for bit, but we sprayed some yellow discipline in her mouth to keep her oxygenated.
Video type: 1080p
Video quality: SiteRip
Video Format: MP4
Video: AVC at 8,000 kbps, 1920 x 1080 (1.778) at 59.940 fps
Audio: AAC at 320 Kbps, 2 channels, 44.1 kHz