Larissa Leite - Busty Brazilian Beauty Piss Drinker Larissa Intense Fuck By 5 Big Dick With Triple Penetration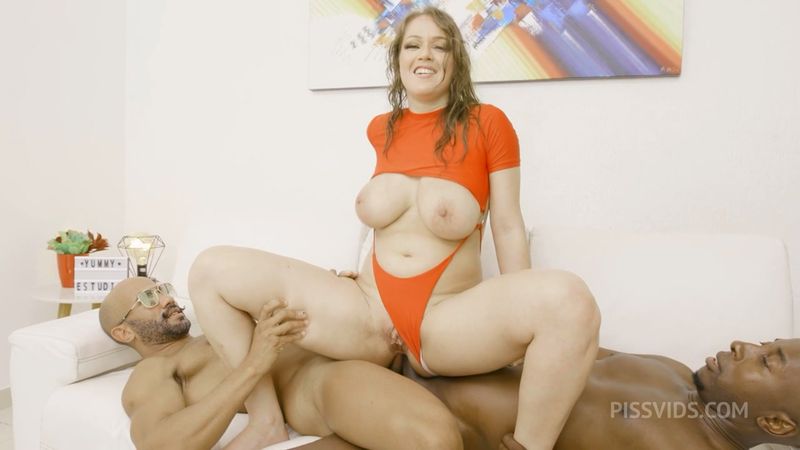 Production date: 2023
Genre: anal, big ass, big tits, deep throat, double anal, piss, interracial, latina, milf, triple penetration
Duration: 01:14:18
HD video type: 720p
Video format: MP4
Video: MPEG4 (h264), 1280x720, 50.0 fps, 3600 kb/s
Audio: AAC, 44100 Hz, Stereo, 200 kb/s
Michy Perez - Newbie Michy 1on1 100% Hardcore with Piss Drinking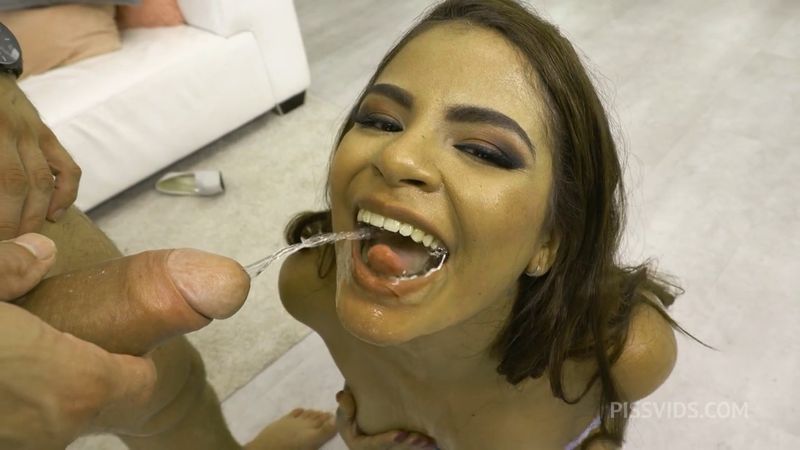 Production date: 2023
Genre: anal, ass to mouth, cum swallowing, deep throat, face fucking, gagging, gapes, piss, rough
Duration: 00:40:52
HD video type: 720p
Video format: MP4
Video: MPEG4 (h264), 1280x720, 50.0 fps, 3600 kb/s
Audio: AAC, 44100 Hz, Stereo, 200 kb/s
Nuria Millan - Piss Fuelled 5on1, Gets Piss Drenched During Interracial DAP Orgy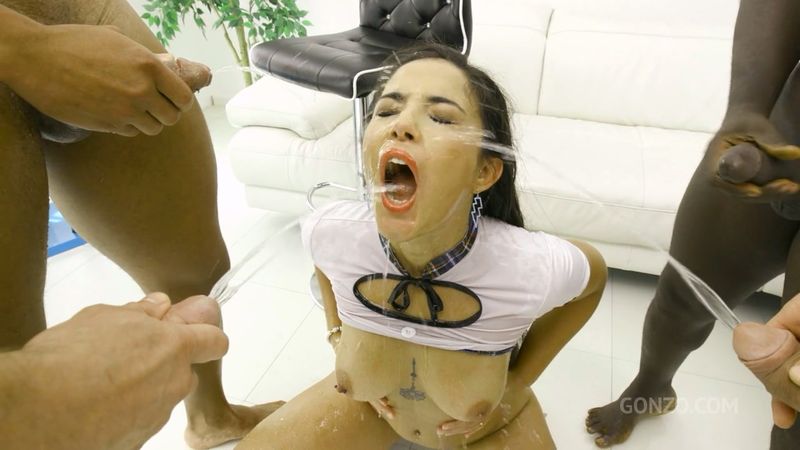 Production date: 2023
Genre: DAP, Anal, Interracial, BBC, Gonzo, Deepthroat, Piss Drinking, Gangbang
Duration: 00:57:29
HD video type: 720p
Video format: MP4
Video: H.264/AVC 1280x720 16/9 50.000 fps 3600 kbps
Audio: AAC Dolby Digital, 44.1Hz, 2ch, 191 kbps
Eden Ivy - Hitch-hiking Wet, 6on1, Mixed Boys, ATM, DP, Gapes, Pee Drink, Shower, Creampie Swallow, Cum in Mouth, Swallow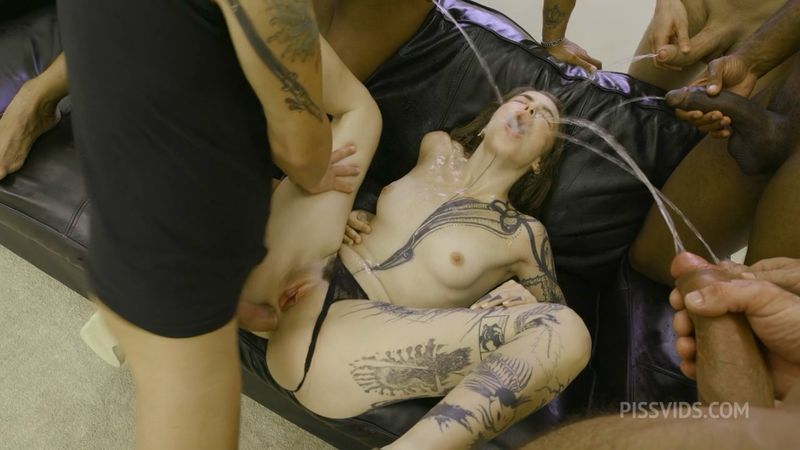 Production date: 2023
Genre: anal, anal creampie, cum swallowing, deep throat, double penetration, gapes, piss, face fucking, gagging, interracial, rough, slapping, spanking
Duration: 01:03:10
HD video type: 720p
Video format: MP4
Video: MPEG4 (h264), 1280x720, 29.97 fps, 3600 kb/s
Audio: AAC, 44100 Hz, Stereo, 200 kb/s
Mells Blanco - Domination Gangbang DP, DVP, DAP With Pee, Pussy Creampie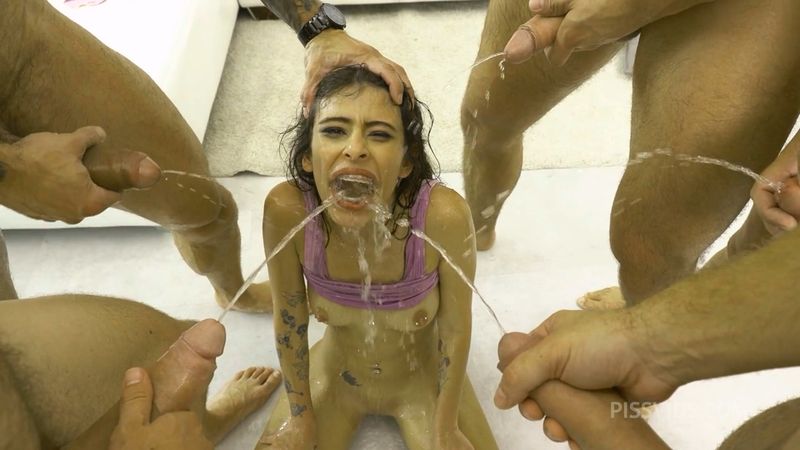 Production date: 2023
Genre: anal, deep throat, face fucking, gagging, gangbang, double anal, double vaginal, piss, vaginal creampie, rough
Duration: 01:04:31
HD video type: 720p
Video format: MP4
Video: MPEG4 (h264), 1280x720, 50.0 fps, 3600 kb/s
Audio: AAC, 44100 Hz, Stereo, 200 kb/s
Sasha Paige, Nicole Murkovski - Two Skinny Teens In A Hard Anal Orgy! Piss Drink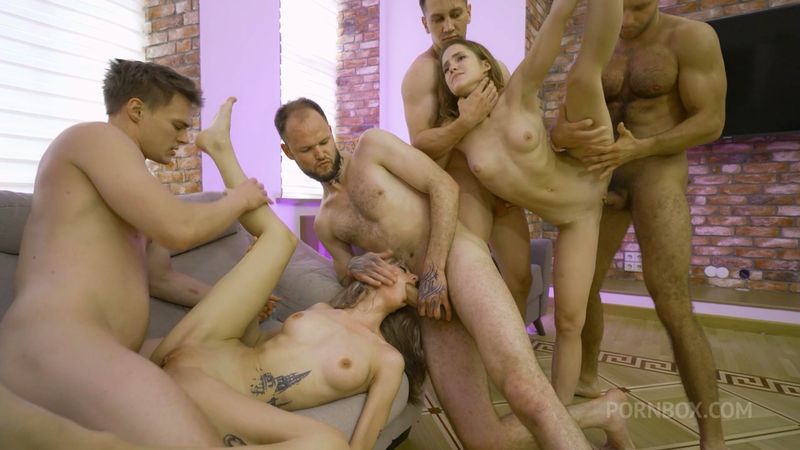 Production date: 2023
Genre: anal, facial, flexible, lesbian, piss, skinny
Duration: 00:59:58
HD video type: 720p
Video format: MP4
Video: MPEG4 (AVC), 1280x720, 25 fps, 3,600 kb/s
Audio: AAC, 44100 Hz, Stereo, 192 kb/s
[HardcoreGangbang] Rebel Rhyder - Gangbang Junkie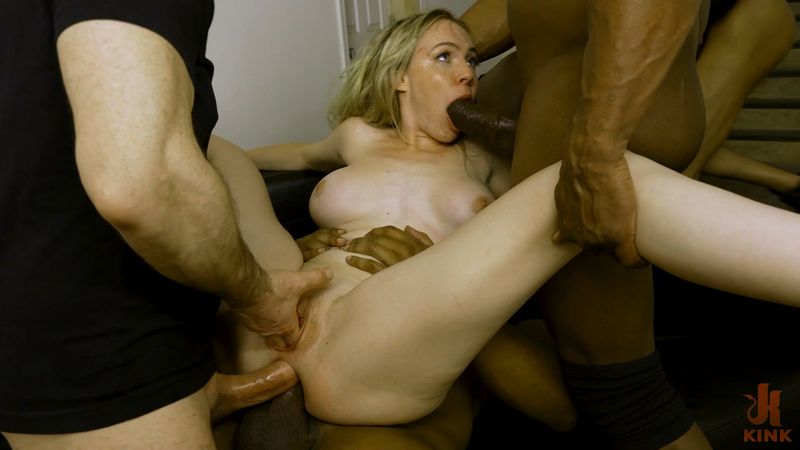 Year of production: 2023
Genre: DAP, DVP, DP, GangBang, Anal, Interracial, BBC, Gonzo, Piss Drinking
Duration: 01:13:20
Description: Sexy anal slut Rebel Rhyder's jerk off fantasies become a reality one sunny afternoon when she finds herself suspended upside down in the throes of a hardcore blowbang. After gagging and slobbering on huge dicks she gets all her holes fucked giving her the Savage Gangbang of her dreams. Airtight!
With double vag and double anal.
Video: MPEG4 Video (H264) 1920x1080 30fps 9910kbps [V: h264 high L4.1, yuv420p, 1920x1080, 9910 kb/s]
Audio: AAC 48000Hz stereo 160kbps [A: SoundHandler (aac lc, 48000 Hz, stereo, 160 kb/s)]
Video: MPEG4 Video (H264) 1280x720 30fps 4942kbps [V: h264 constrained baseline L3.1, yuv420p, 1280x720, 4942 kb/s]
Audio: AAC 44100Hz stereo 160kbps [A: SoundHandler (aac lc, 44100 Hz, stereo, 160 kb/s)]
[HardcoreGangbang] Anna De Ville - Takes Endless Cock In All Her Holes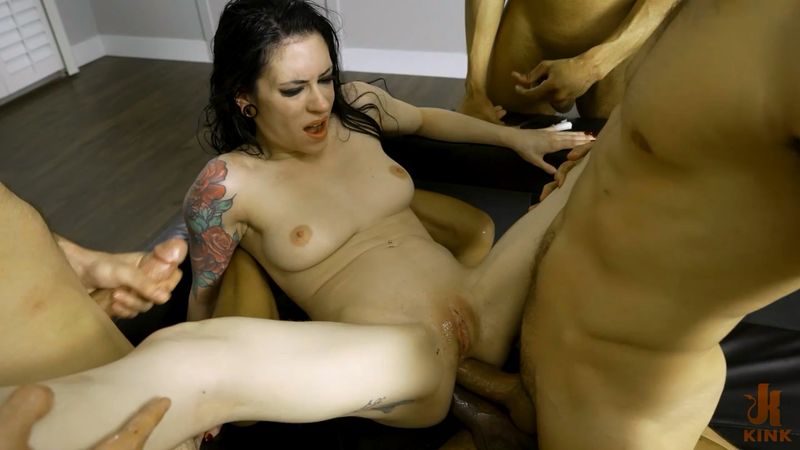 Date: 2023
Genre: Hardcore, Anal, Double Anal, Blowjob, Double Penetration, DP, Gangbang, Ass Licking, Rimming, IR, Handjob, Pissing, Cumshot, Facial
Duration: 01:04:45
Studio: Kink.com
Cast: Anna De Ville, Big Tre, Milan, Tee Reel, Scotty P, Nade Nasty
Director: Princess Donna Dolore
Description: Anna DeVille is presented with the takedown challenge. If she can exit the room she gets extra $. If she can keep dicks out of her holes, more $$ and for every article of clothing she keeps on even more $$. Anna puts up a good fight trying to keep the gangbangers cocks out of her holes but she gets nabbed, stripped down and tossed around like a ragdoll while five big hard dicks pound her slutty pussy and her cock loving ass over and over again in every position : on her back, in doggy, cowgirl, reverse cowgirl and everything in between. With intense face fucking, rough sex, DP, double anal, ass play with ping-pong balls, 5 loads of cum and a bucket full of hot piss for lovely Anna!
Video quality: SiteRip
HD video type: 720p
Video format: MP4
Video codec: H.264/MPEG-4 AVC
Audio codec: MPEG-4 AAC LC
Video: 1280 x 720, 30.00fps, 4958Kbps
Audio: 44100Hz, 160 kb/s, Joint Stereo