TS Amal Im Spermastudio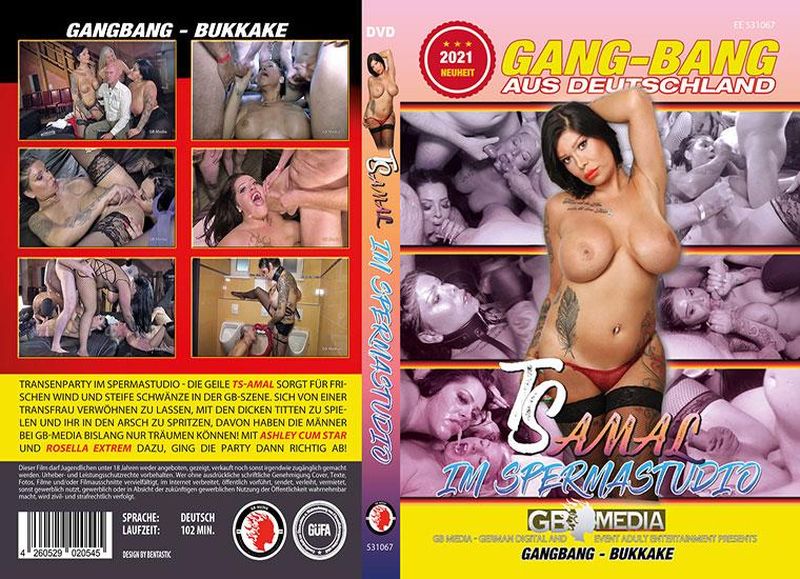 Format : MPEG-4 at 1 490 kb/s
Length : 1.12 GiB for 1 h 47 min 22 s 858 ms
Video #0 : AVC at 1 401 kb/s
Aspect : 720 x 394 (1.827) at 25.000 fps
Audio #0 : AAC at 85.5 kb/s
Infos : 2 channels, 48.0 kHz
Devot Sperma & Pisse #81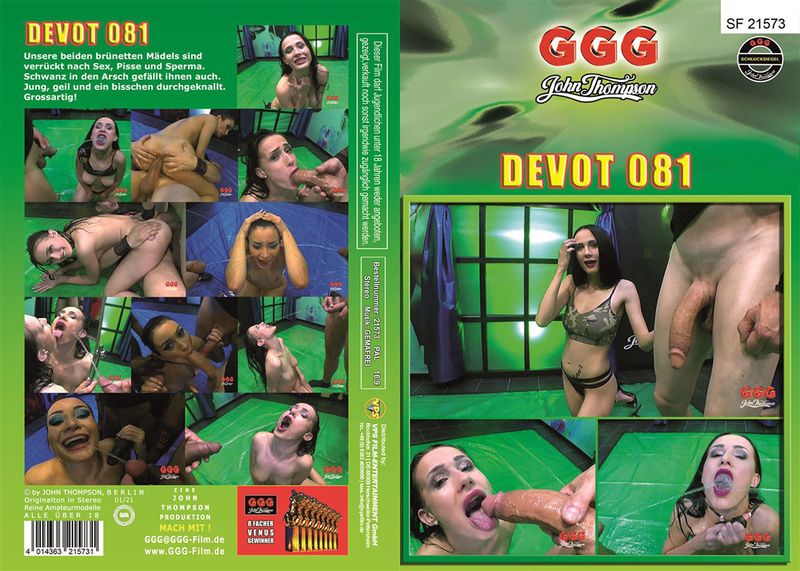 Format : MPEG-4 at 2 848 kb/s
Length : 1.28 GiB for 1 h 4 min 25 s 195 ms
Video #0 : AVC at 2 667 kb/s
Aspect : 720 x 404 (1.782) at 25.000 fps
Audio #0 : AAC at 176 kb/s
Infos : 2 channels, 48.0 kHz
[FairlyAbused] Annette Schwarz's Fairly Abused #2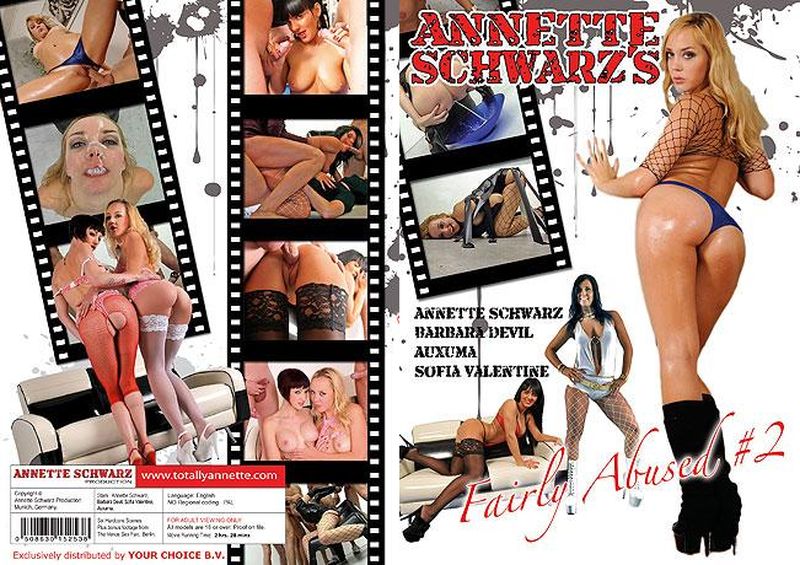 Production year: 2011 r.
Genre: Gonzo, Anal, DP, Oral, All Sex
Studio: Annette Schwarz Productions / Your Choice
Cast: Annette Schwarz, Barbara Devil, Sofia Valentine, Auxuma, and the studs.
Description: Annette is in her element with sperm fairly raining down on her naughty-little-girl face. Annette loves spunk so much, she even likes to fill her sinuses with semen by snorting it up her cute little nose. Annette claims it gives her a head-rush and a lovely jizzy afterglow, as the freshly squeezed man-cream coats her internal facial cavities. The show is an intensely animalistic sequel to Annette's DVD production debut and best selling show * 'Fairly Abused' # 1. Fairly Abused # 2 is even more shocking than its prequel. Stark and raw yet full of imagination and passion, Annette really gives of herself every second she is on screen. Nearly two meters of taut and tasty flesh, Annette unleashes herself on her fellow performers and viewers with utter abandon. Annette owns every dick and pussy in the show; giving and receiving pleasure with equal zeal. The girls whom Annette has chosen to join her in this production are Goo Girls of the same carnal caliber as Annette.!
Format : MPEG-4 at 1 938 kb/s
Length : 1.91 GiB for 2 h 20 min 45 s 744 ms
Video #0 : AVC at 1 677 kb/s
Aspect : 640 x 480 (1.333) at 25.000 fps
Audio #0 : MPEG Audio at 256 kb/s
Infos : 2 channels, 48.0 kHz
[FairlyAbused] Annette Schwarz's Fairly Abused #1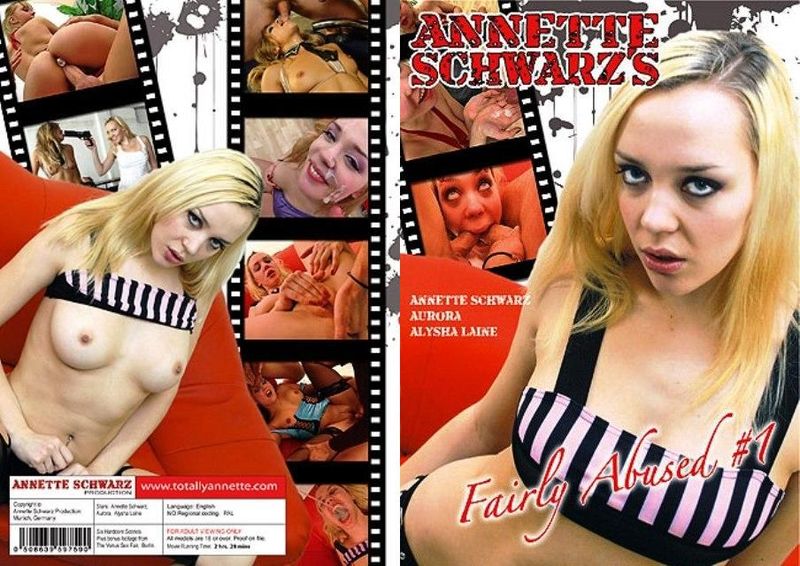 Year of production: 2009
Country: United Kingdom
Genre: Extreme sex, cum junkies, shaved pussies, some moderate BDSM, 2 GANG BANGS, man pissing in girl's mouth / golden showers / piss swallowing,
shaved snatches, prolonged foot wank / cock stomping, handcuffs, nose-pinch / neck-hold / strangle, face slapping, butt-plug, filthy talk,
man sits on girl's face, gagging / throating, DOUBLE PENETRATION, plenty of anal, P.O.V. ABUSE, kinky outfits / stockings, squirting pussy,
mashed up make-up, rough sex, female urophile, cum on eye ball (!) all facial / oral spunkings, cum swallowing / playing / showing off.
Producer: Annette schwarz
Studio: Your Choice Productions
Cast: Annette Schwarz, Alysha Laine, Aurora and a large quantity of studs of all types ..
Description: Fairly Abused 1 features Annette Schwarz, the most supreme goo Goddess of all.
This stunning six foot whore has a major masochistic streak, great long legs and a peachy ass. The wicked words which flow from her pretty mouth, while her huge blue eyes blaze at you, make your knees weaken. Her incredible sexuality will keep you glued to the screen open-mouthed in complete amazement and utter admiration. Able to detect male hormones at 50 paces, Annette finds the smell of old urine erotic. She sniffs the concrete corners and starts to loose her mind to lust.
She wakes to find herself bound and being pissed on. In an impressive point-of-view moment of realism, Annette is pissed on all over her sweet trusting face,
before being thickly coated with cum! Alysha Laine is another fabulous fuck-doll. She wants and gets a serious anal gang-bang. Abused, Aurora is on her knees being dragged before a row of cocks by her hair. Both these beautiful whores have earned their place next to Annette. The Bavarian bitches just get hornier the worse you treat them.They don't just like cum, they need it, then look like the cat that got the cream when they get it. Annette's ideas for hardcore arise from her own fantasies and reflect her feelings of how porn should be. The result is an unusually intimate, extreme sex movie. Here is your chance to really get to know these bukkake style babes. Six stupendously hot scenes in all for you to enjoy but not if you are of a nervous disposition!
Format : MPEG-4 at 1 938 kb/s
Length : 2.01 GiB for 2 h 28 min 37 s 800 ms
Video #0 : AVC at 1 677 kb/s
Aspect : 640 x 480 (1.333) at 25.000 fps
Audio #0 : MPEG Audio at 256 kb/s
Infos : 2 channels, 48.0 kHz
Mini Hotcore Pervers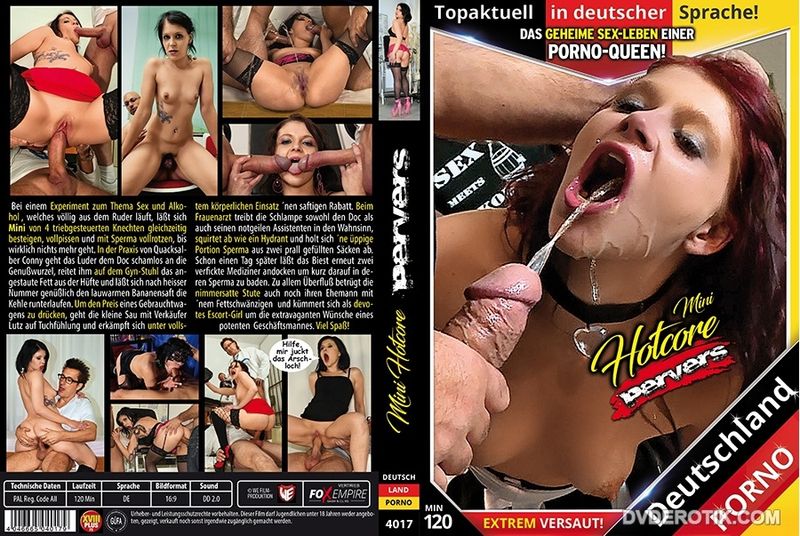 Added: 20.12.2019
Feature Star: Mini Hotcore
Language: German
Runtime: 2:00
Category: German, German Amateurs, Recommendations, Gonzo, Schwarzhaarig
Actors: Mini Hotcore, Conny Dachs
Description:
In an experiment on the topic of sex that gets completely out of hand, Mini can be climbed by 4 drive-controlled servants at the same time, piss and spit with sperm until nothing really works. In the practice of quack Conny, the bitch shamelessly goes to the Doc's root for pleasure, rides the pent-up fat from his hip on the gyn chair and, after a hot number, lets the lukewarm banana juice run down his throat with relish. In order to reduce the price of a used car, the little sow gets in touch with seller Lutz and fought for a juicy discount with the fullest physical effort. At the gynecologist, the bitch drives both the Doc and his horny assistant crazy, squirts like a hydrant and picks up a generous portion of sperm from two bulging sacks. Just a day later, the beast has two fucking doctors docked again to bathe in their sperm shortly thereafter. To make matters worse, the insatiable mare also cheats on her husband with a fat tail and, as a submissive escort girl, takes care of the extravagant wishes of a potent businessman.
Video #0 : AVC at 1 239 kb/s
Aspect : 720 x 404 (1.782) at 25.000 fps
Audio #0 : AAC at 132 kb/s
Infos : 2 channels, 48.0 kHz
Help! We get pissed on! - Pissing, GangBang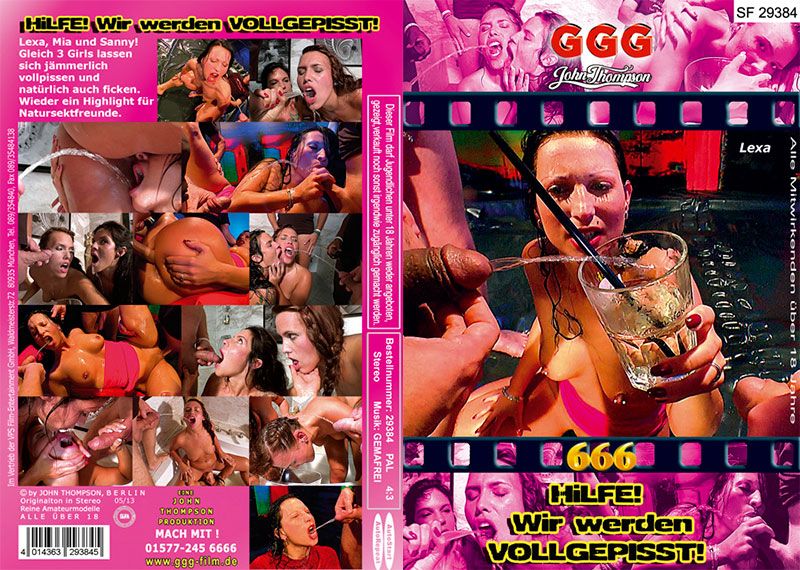 Year of production: 2013
Country: Germany
Genre: Pissing, Piss Bukkake, Group Sex, Facial, Cumshots, Amateur, Hardcore, Orgy, Gang Bang
Duration: 01:19:51
Director: John Thompson
Studio: G.G.G.
Description: Lexa, Mia und Sanny! Gleich 3 Girls lassen sich jmmerlich vollpissen und natrlich auch ficken. Wieder ein Highlight fr Natursektfreunde.
Video #0 : AVC at 4 984 kb/s
Aspect : 1920 x 1080 (1.778) at 25.000 fps
Audio #0 : AAC at 317 kb/s
Infos : 2 channels, 48.0 kHz
Adina in Pissparadise - Pissing, GangBang
Year of production: 2012
Country: Germany
Genre: Amateur, Facial, Cum Shots, Pissing, Blowjobs, Hardcore, Group, Orgy
Duration: 01:17:00
Director: John Thompson
Studio: GGG
Cast: Adina, Nicky
Description: Die hbsche schlanke Adina bekommt derartig viel Schwanzpisse in Mund und Gesicht ab, dass es eine wahre Freude ist. Vor allen Dingen wenn man wei, dass Adina vor einigen Monaten noch sagte, ich wrde mich nie vollpissen lassen. Und jetzt? Kann sie nicht genug von den Sften bekommen. Gut gemacht Adina!
Video Type: 1080p
Video: MPEG4 Video (H264) 1920x1080 25fps 4982kbps [Video]
Audio: AAC 48000Hz stereo 317kbps [Audio]
Bitte pisst mich voll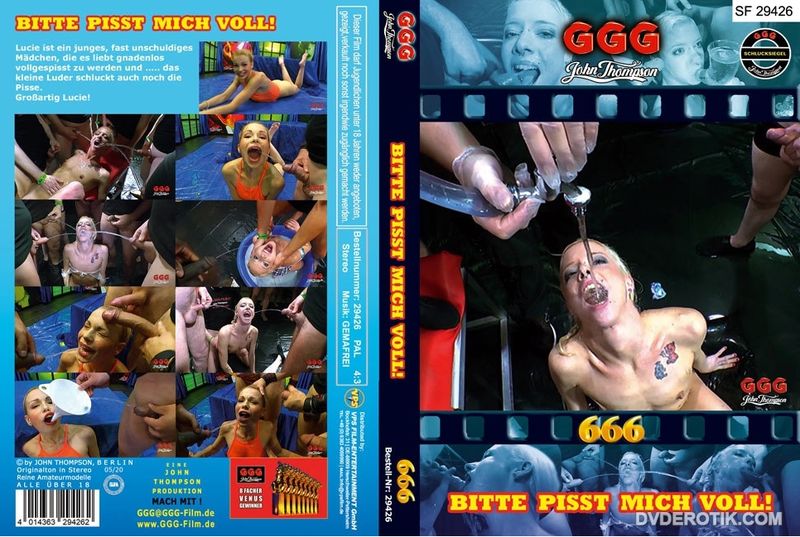 Year of production: 2020
Studio: 666
Language: German
Director: john thompson
Category: Amateurs, German, GangBang, Gonzo, Pee
Starring: Lucie
Description: Lucie is a young, almost innocent girl who loves to be pissed mercilessly and ... the little bitch also swallows the piss. Great Lucie!
Format : MPEG-4 at 1 889 kb/s
Length : 919 MiB for 1 h 8 min 0 s 618 ms
Video #0 : AVC at 1 788 kb/s
Aspect : 704 x 400 (1.760) at 25.000 fps
Audio #0 : AAC at 96.0 kb/s
Infos : 2 channels, 48.0 kHz