Devot Sperma Und Pisse 73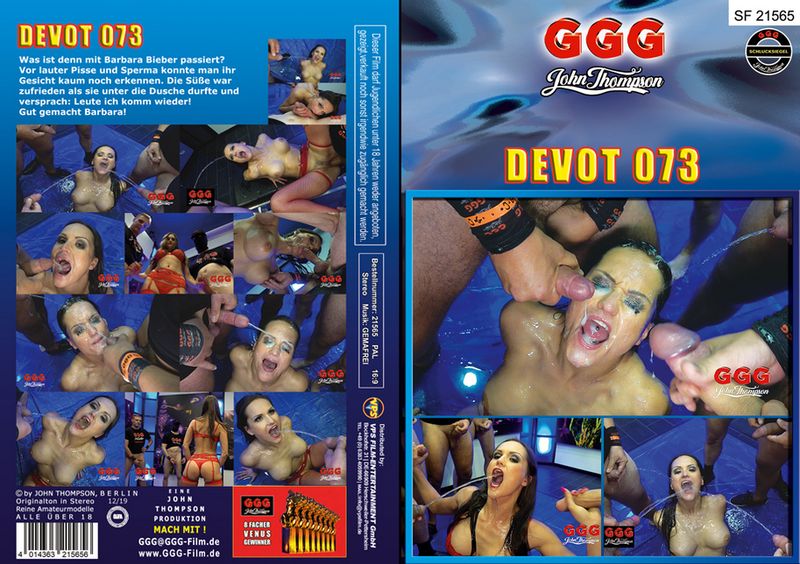 Production Year: 2019
Genre: Sperm Bukkake, Facial, Cumshots, Pissing, Hardcore, Orgy, Group sex
Time: 01: 10: 53
Studio: GGG
Director: John Thompson
Cast: Barbara Bieber, Ria Sunn
What happened to Barbara Bieber? From sheer piss and sperm you could hardly recognize her face. The sweetheart was satisfied when she was allowed in the shower and promised: people I'll be back! Well done Barbara!
HD video type: 1080p / 720p / 480p
Format: MP4
Video Codec: H.264 / AVC
Audio Codec: AAC
Video: MPEG4 Video (H264) 1920x1080 29.97fps 4,000kbps
Audio: AAC 48000Hz stereo 128kbps
Elen and Ariella - The Piss Slaves (720p / 480p)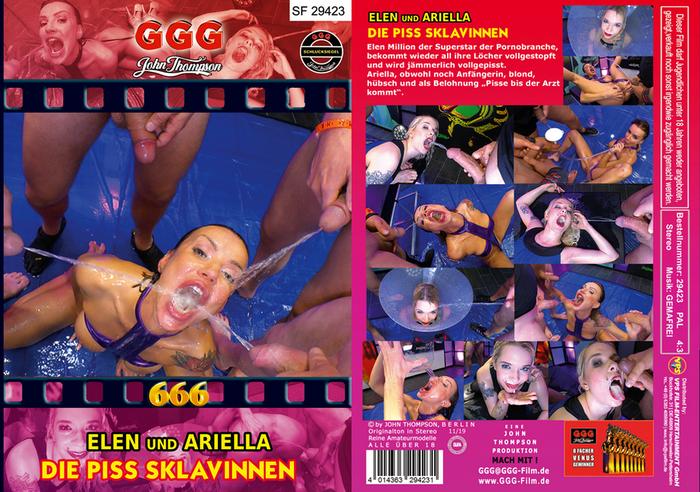 Production Year: 2019
Genre: Pissing, Hardcore, Cumshot, Bukkake, Blowjob, Gangbang, Group Sex
Time: 01: 10: 25
Studio: GGG
Director: John Thompson
Cast: Elen Million, Ariella
Elen million is a pornstar superstar. In this latest segment she gets all her holes stuffed and gets pissed on.
Joining in this title is Ariella, although she is still a beginner, but blonde & pretty.
HD video type: 720p / 480p
Video Format: MP4
Video codec: H264
Audio Codec: AAC
Video: MPEG4 Video (H264) 1280x720 29.97fps 2 600kbps
Audio: AAC 48000Hz stereo 128kbps
[666Bukkake] Elen Million and Ariella - The Piss Slaves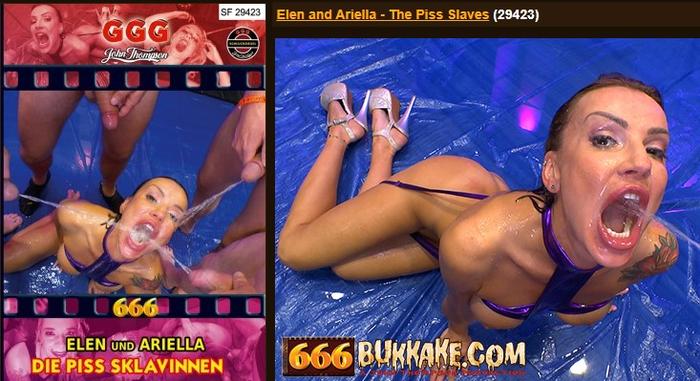 Elen million is a pornstar superstar. In this latest segment she gets all her holes stuffed and gets pissed on. Joining in this title is Ariella, although she is still a beginner, but blonde & pretty.
Format : MPEG-4 at 4 132 kb/s
Length : 2.03 GiB for 1 h 10 min 25 s 55 ms
Video #0 : AVC at 4 000 kb/s
Aspect : 1920 x 1080 (1.778) at 29.970 fps
Audio #0 : AAC at 128 kb/s
Infos : 2 channels, 48.0 kHz
Lana Vegas: Pervers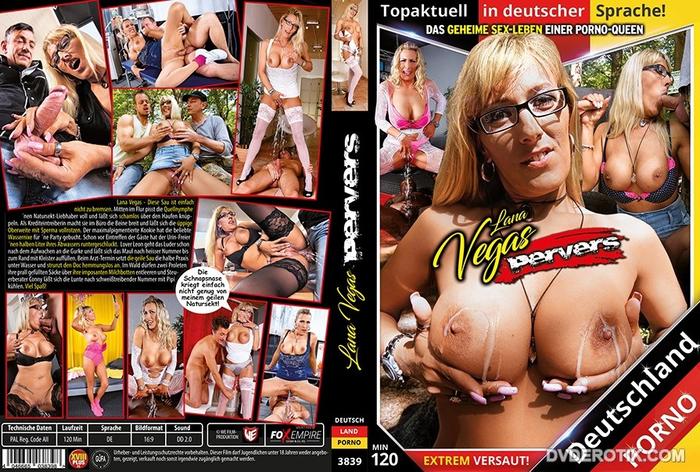 Studio: Germany Porno Country
Added: 25.02.2019
Feature Star: Lana Vegas
Year of publication: 2019
Production year: 2019
Language: German
Running time: 2:00
Category: Blondes, German, Big Tits, Piss, Gonzo, MILF, Mature Women
Actor: Lana Vegas
Description:
Lana Vegas - This sow just can not be stopped. In the middle of the corridor source nymph pisses a pee-lover full and can shamelessly bludgeon over the pile. As a credit collector, she makes her legs wide in the office and can vollrotzen the lush bust with cum. The maximum pigmented kookie has booked the popular water mermaid for a party. Already before the arrival of the guests, the urine freezer swallowed half a liter of their waste water. Lover Leon goes to the bitch after waking up to the cucumber and can fill the mouth after hot number to the edge with glue. At the doctor's appointment, the horny pig puts half the practice under water and ruffles the doc without inhibition. In the forest, two proletarians are allowed to empty their bulging sacks over their imposing dairy herds and tax consultant Conny cools the fuselage with a sweaty number. Have fun!
Video #0 : AVC at 1 668 kb/s
Aspect : 720 x 404 (1.782) at 25.000 fps
Audio #0 : AAC at 132 kb/s
Infos : 2 channels, 48.0 kHz
[Kitkat] 3 Bengel fur Charly #34
Year of production: 2007
Duration: 02:02:37
Cast: "Bärbel & Magda"
Video Quality: DVDRip
Video format: AVI
Video Codec: DivX
Audio Codec: MP3
Video: Xvid 512x384 25.00fps 1 009 Kbps [Stream 00]
Audio: MPEG Audio Layer 3 48000Hz stereo 118kbps [Stream 01]
[Kitkat] 3 Bengel fur Charly #33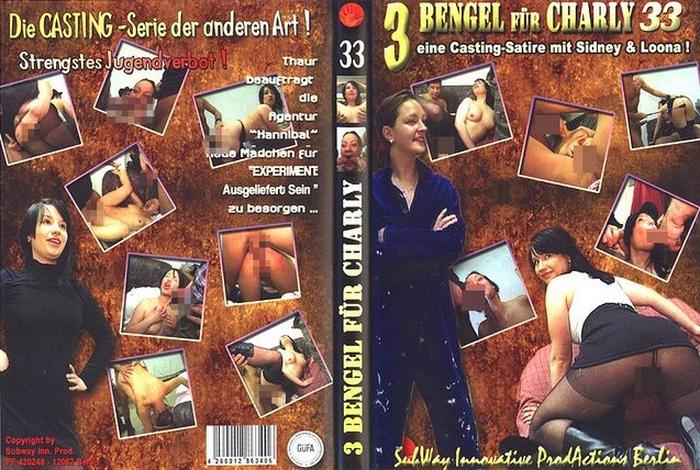 Year of production: 2007
Duration: 02:09:47
Cast: "... mit Sidney & Loona"
Video Quality: DVDRip
Video format: AVI
Video Codec: DivX
Audio Codec: MP3
Video: MPEG4 Video 528x400 25.00fps 1 821 Kbps [Video]
Audio: AAC 44100Hz stereo 141kbps [Audio]
[Kitkat] 3 Bengel fur Charly #32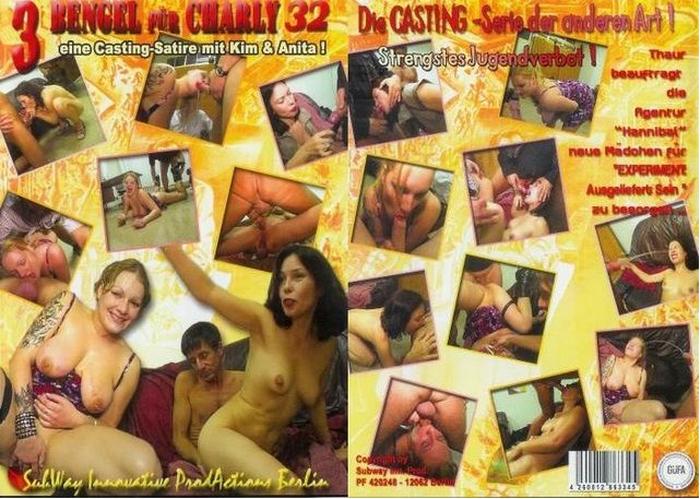 Year of production: 2007
Duration: 02:07:31
Cast: "... mit Kim & Anita"
Video Quality: DVDRip
Video format: AVI
Video Codec: DivX
Audio Codec: MP3
Video: DivX 5 512x384 25.00fps 1 008 Kbps [00) Video]
Audio: MPEG Audio Layer 3 44100Hz stereo 128kbps [01) Audio]
[Kitkat] 3 Bengel fur Charly #31
Year of production: 2007
Duration: 01:50:33
Cast: "... mit Greta & Nathalie"
Video Quality: DVDRip
Video format: AVI
Video Codec: DivX
Audio Codec: MP3
Video: DivX 5 640x464 25.00fps 1,131 Kbps [00) Video]
Audio: MPEG Audio Layer 3 44100Hz stereo 128kbps [01) Audio]