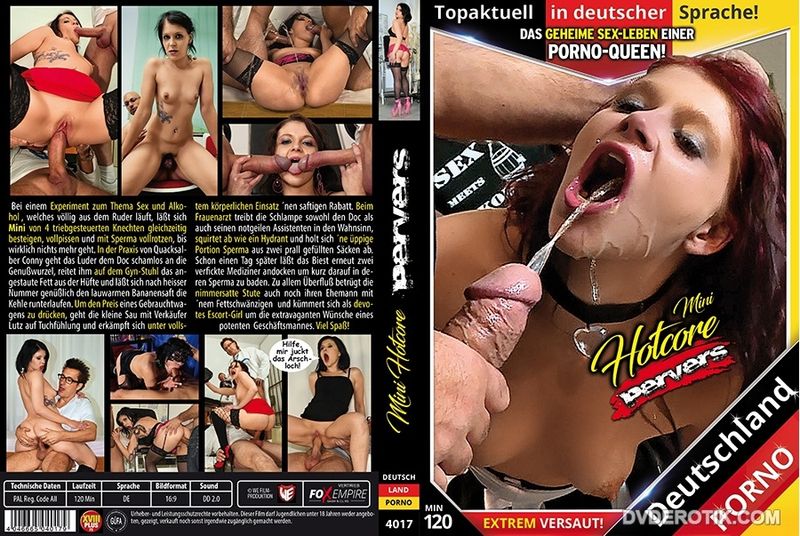 Added: 20.12.2019
Feature Star: Mini Hotcore
Language: German
Runtime: 2:00
Category: German, German Amateurs, Recommendations, Gonzo, Schwarzhaarig
Actors: Mini Hotcore, Conny Dachs
Description:
In an experiment on the topic of sex that gets completely out of hand, Mini can be climbed by 4 drive-controlled servants at the same time, piss and spit with sperm until nothing really works. In the practice of quack Conny, the bitch shamelessly goes to the Doc's root for pleasure, rides the pent-up fat from his hip on the gyn chair and, after a hot number, lets the lukewarm banana juice run down his throat with relish. In order to reduce the price of a used car, the little sow gets in touch with seller Lutz and fought for a juicy discount with the fullest physical effort. At the gynecologist, the bitch drives both the Doc and his horny assistant crazy, squirts like a hydrant and picks up a generous portion of sperm from two bulging sacks. Just a day later, the beast has two fucking doctors docked again to bathe in their sperm shortly thereafter. To make matters worse, the insatiable mare also cheats on her husband with a fat tail and, as a submissive escort girl, takes care of the extravagant wishes of a potent businessman.
Video #0 : AVC at 1 239 kb/s
Aspect : 720 x 404 (1.782) at 25.000 fps
Audio #0 : AAC at 132 kb/s
Infos : 2 channels, 48.0 kHz
Takefile